As promised in my last blog post I'm back with a few experiences concerning Nextcloud Server, the Nextcloud iOS App, managing photos and of course the whole sharing thing.
Nextcloud iOS App
Over the last days I took some photos with my mobile. The upload to my personal cloud (Nextcloud) works perfect. Inside the iOS app is an area for photos where you can see them ordered by date. You can touch, swipe through, favorite and do basically everything that you expect on a mobile.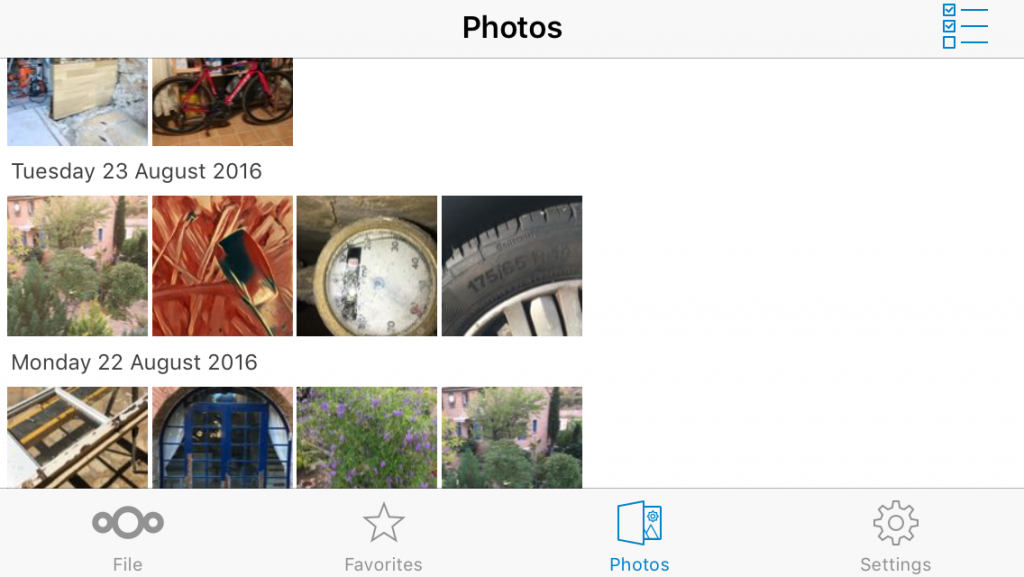 If your iPhone is low on space it's possible to optimise the situation by removing the photos after upload and store just optimised versions inside the iOS app. I can confirm, that it saves space (of course I have the "cheap" 16GB version).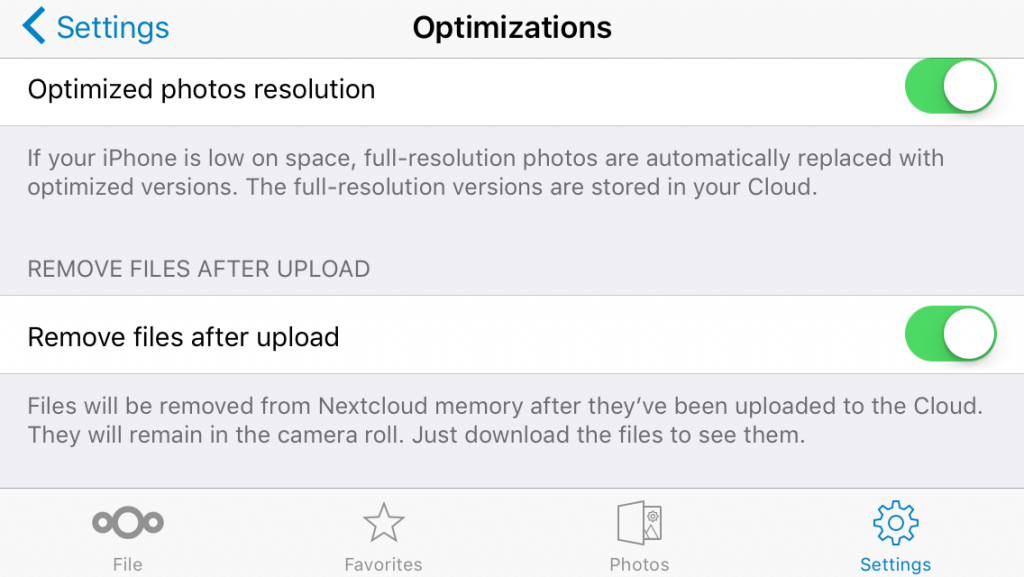 Managing and sharing Photos in the Browser
So far I have no Nextcloud client on my MacBook. At the moment I only use Nextcloud in my browser. When the iOS app uploads the photos, they are all stored in one folder (photos). In Nextcloud core is an app called gallery and an app called gallery+. Gallery+ is a fork of gallery and seems to be more modern.
Gallerie+ provides a dedicated view of all images in a grid, adds image viewing capabilities to the files app and adds a gallery view to public links. Compatible with Firefox, Chrome and Internet Explorer 10+
To be honest I don't understand why they are delivering two gallery apps in core. Just enabled gallery+!
[UPDATE 2016-08-28 – see first comment] The gallery app (without the +) is the way to go. In Nextcloud 10, the gallery+ app ist not anymore shipped!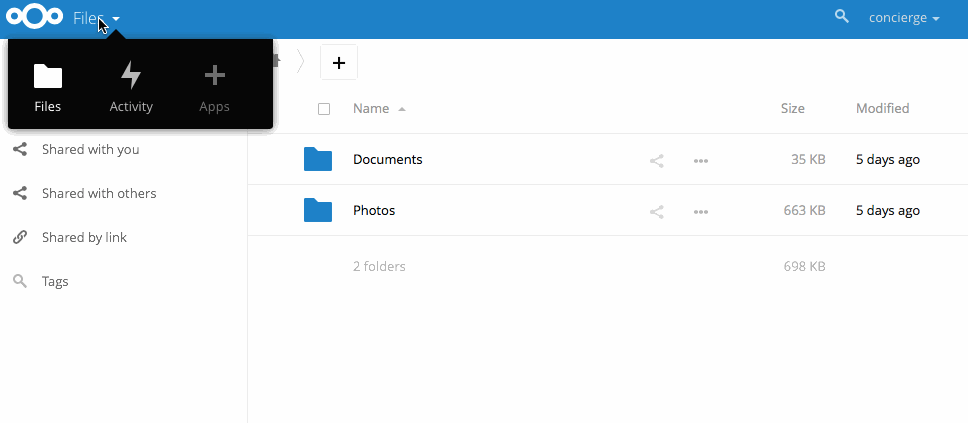 Features of Gallery+
Upload and organise images and albums straight from the app
Large, zoomable previews which can be shown in fullscreen mode
Sort images by name or date
Per album design, description and copyright statement
Image download straight from the slideshow or the gallery
Switch to Gallery+ from any folder in files and vice-versa
Ignore folders containing a ".nomedia" file
Browser rendering of SVG images (disabled by default)
Mobile support
Meanwhile I have a few more photos and it's easy to create additional folders and drag the photos into these folders.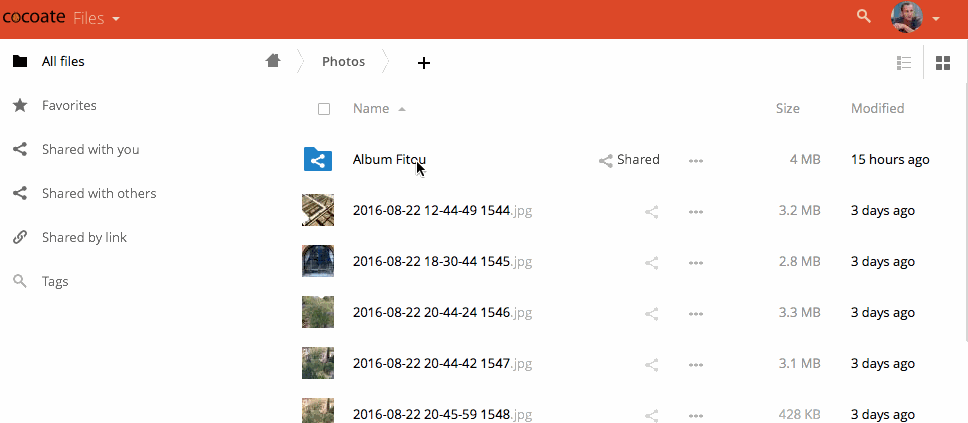 You can switch at any time between the gallery and the file view.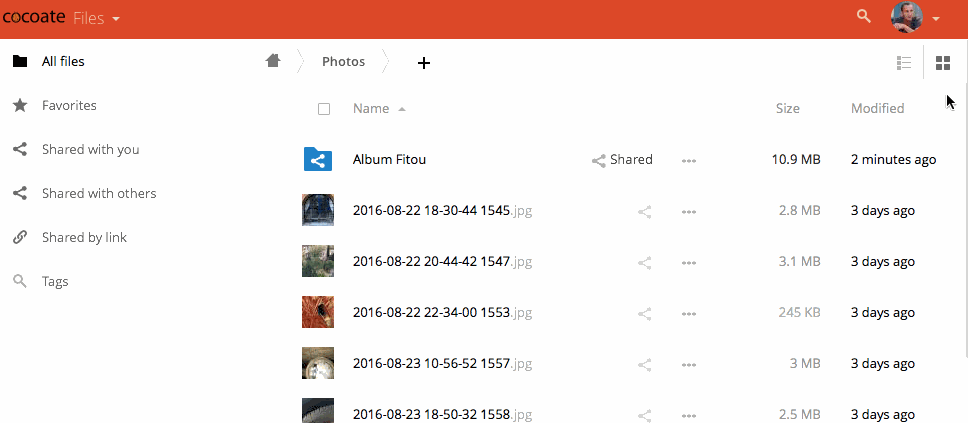 Tags, Comments and Favorites
It's possible to add tags and  comments to a photo and mark it as favorite. All favorites are behind the Favorites link.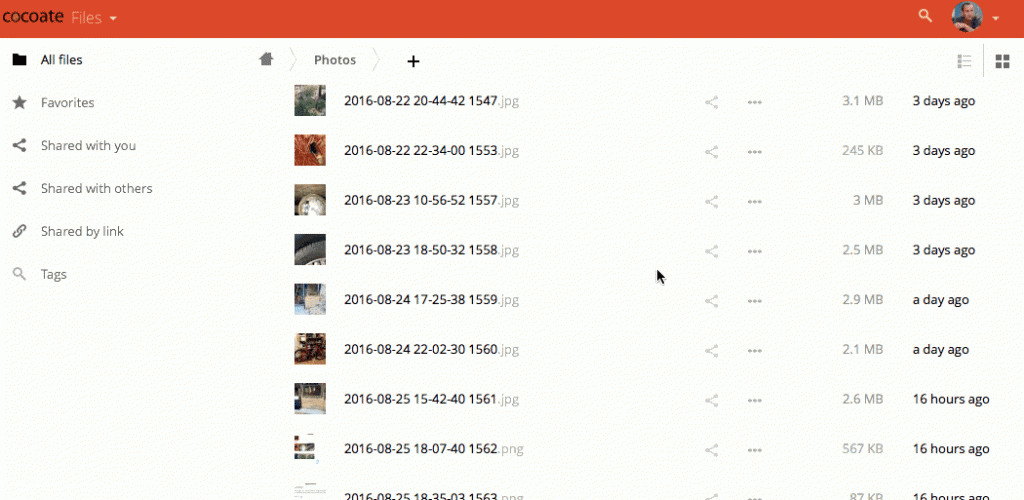 Of course you can also rename, download and delete photos.
Sharing photos
After organising my new photos I want to share them.
This is in general possible by creating a share link and send it to your friends. The interesting thing for me was the amount of possibilities to share in the share dialog.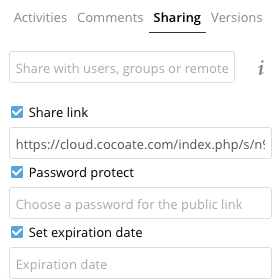 Sharing with other personal cloud users
It's possible to share your photos with a user or a group in your Nextcloud installation. Depending on your environment this could be for example your family, your friends or a project group. We haven't talked so far about a federation of clouds (a topic for another blog entry) so just accept the fact that it's possible too to share your photos with a remote user. A remote user is a user in another personal cloud. There is a standard for that so it doesn't have to be Nextcloud. In this case you have to insert the [username]@[domain] and Nextcloud sends a notification to the remote user.

The remote user has the choice to accept or decline. If your share is accepted you get an email notification (if it's configured in the admin area and if you provide your email address).

All shared items are visible behind the links Shared with you, Shared with others and Shared by link.

I noticed that remote users cannot see comments, tags and favourites.
Share with the public via link
The other possibility to share photos is via a public link. You can create the link in the share dialog. If it is super secret, you can set up a password and if if it should be a temporary link you can setup an expiration date.
This is the link to the bicycle photo on top … try it!
https://cloud.cocoate.com/index.php/s/QfkHLzlrzKCruI4
Administrator Settings
It might be necessary to configure some settings in your admin dashboard to allow all those features.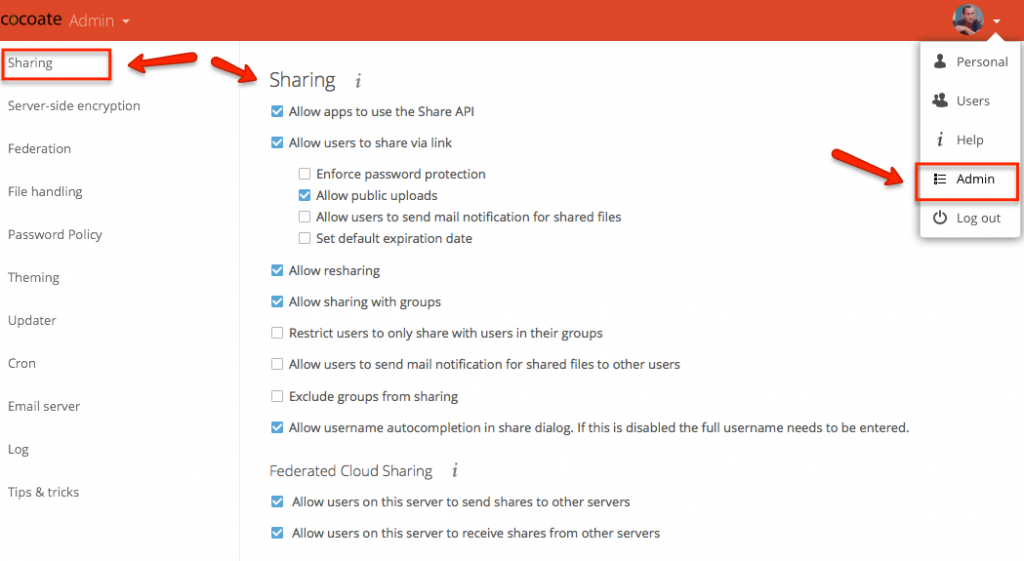 Summary
Since a few days I use the Nextcloud iOS App, Nextcloud Server and the Gallery+ App to manage my photos. So far it works well. Next step will be to install a client on my MacBook to sync all the photos.
---
tl;dr: You can manage and share your photos via Nextcloud