We are running the not for profit iron blogger project. The aim of the project is to motivate people to blog once a week. If you are interested in the project (and you should ;) ), have a look at our website https://ibcoco.net/we-want-you-to-blog-because/. Beside the website, the project had a Twitter account. Last week I received an e-mail from Twitter. They told me that ibcoco1 seems to be a child and that is the reason, why the account was locked.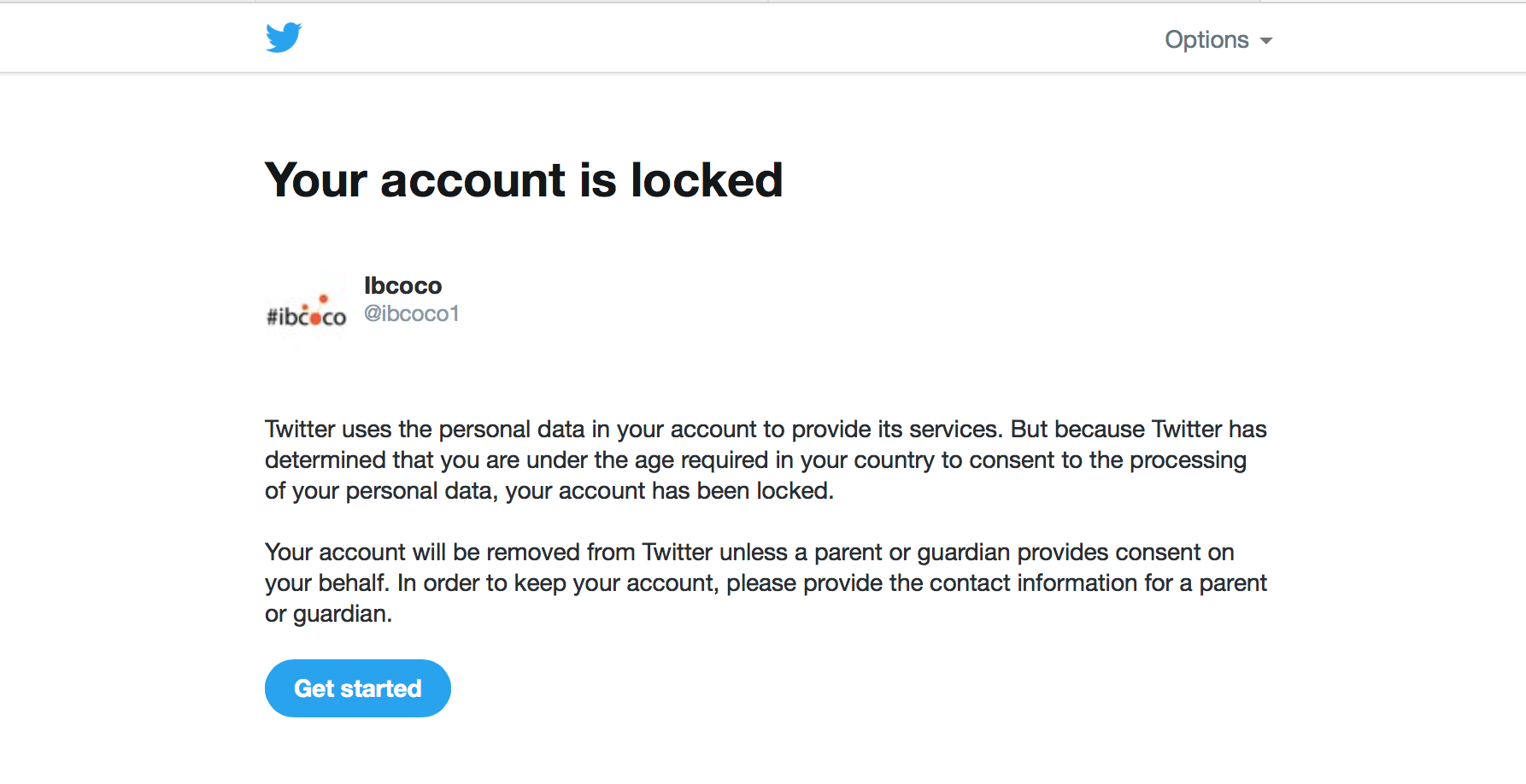 It said, it would be possible to keep the account when a parent/guardian could prove, that everything is fine …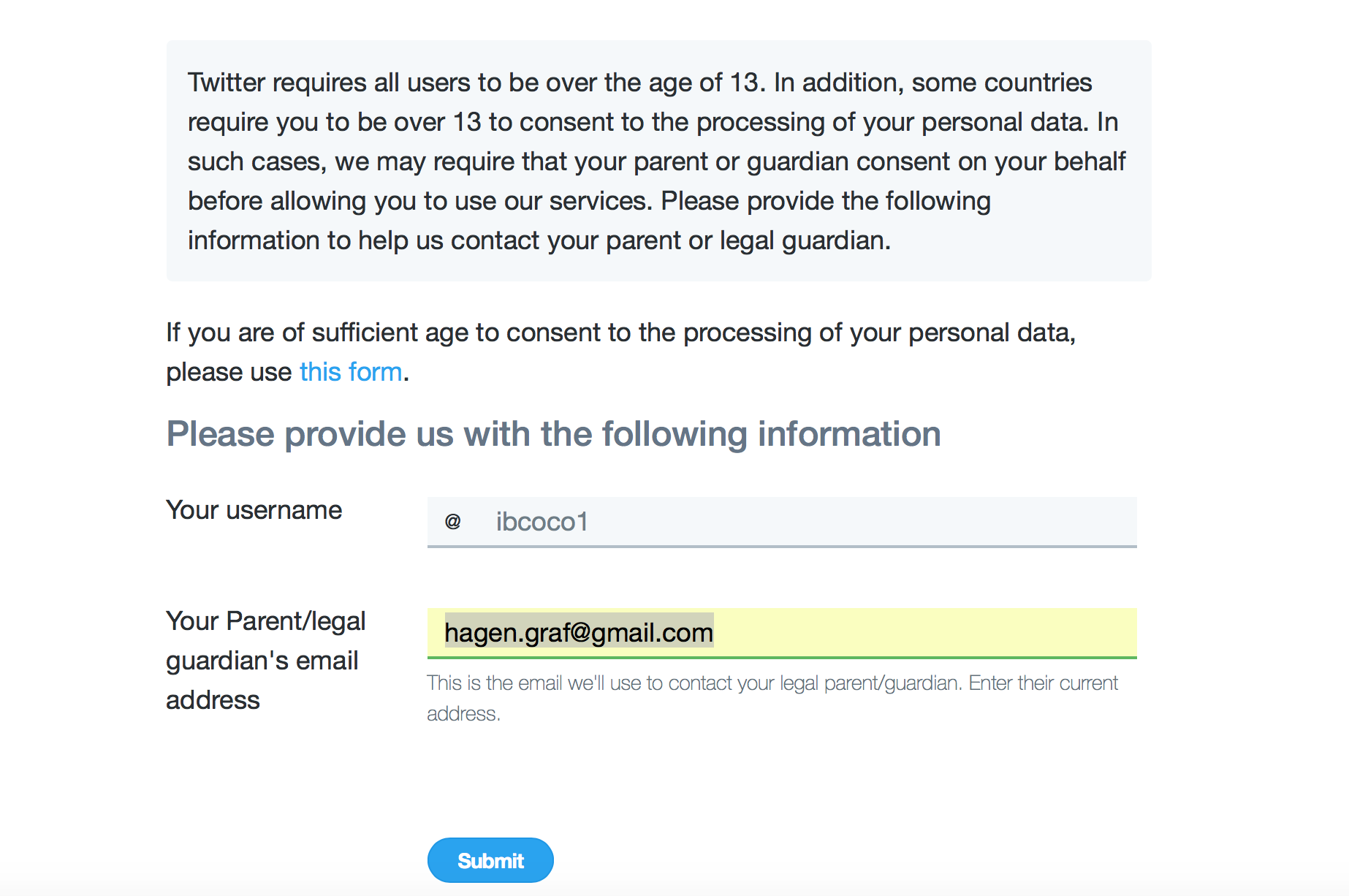 I received an email: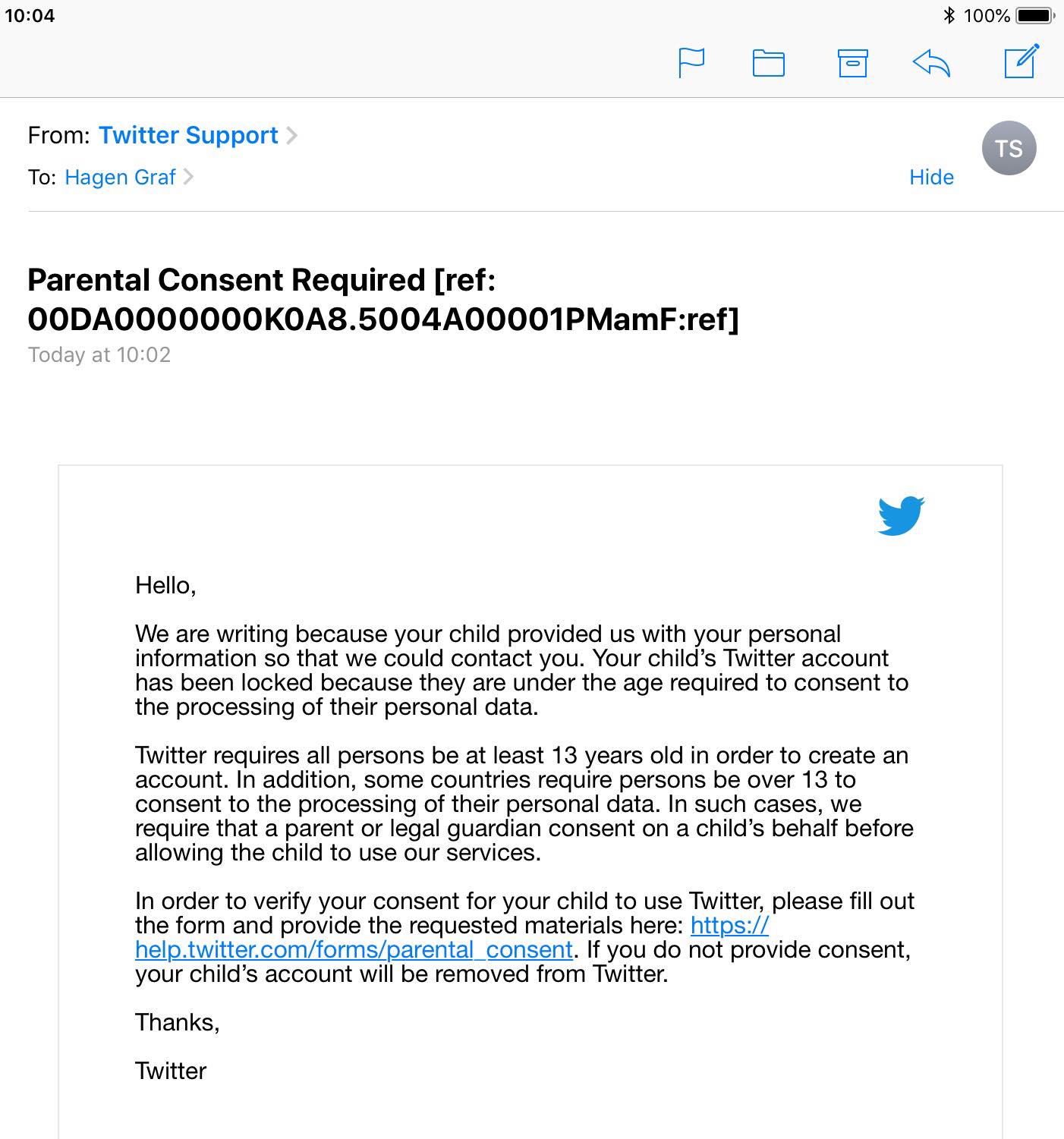 And then … well … the problem started.
ibcoco1 is not my child, it's my, or our, project. It isn't possible for me to recover the account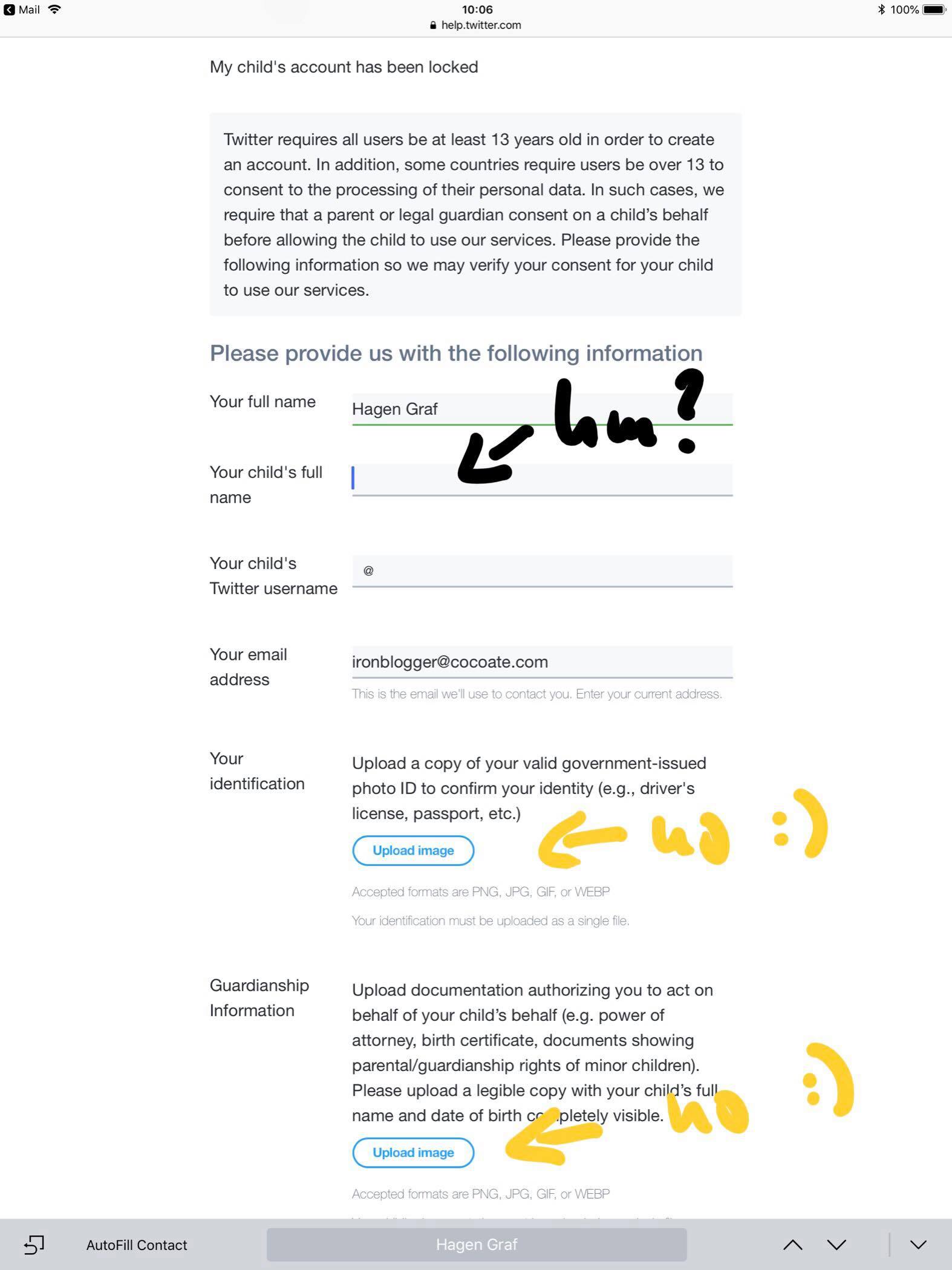 So, this was the short story of the unexpected and fast deletion of the Twitter account @ibcoco1 :(
Next time you want to mention the project, just use the Hashtag #ibcoco.
After that experience, I played around with ways to archive tweets  … just in case …. The result is a twitter archive in WordPress for another "project account" I'm using: https://twitter.seafolly.ch.