Last week I asked if someone has an idea what Ethereum is about. Dick Olsson told me in a comment that it's possible to create a kind of blockchain for our iron blogger project.
What I know so far is the wikipedia article about Ethereum, some content of the website of the Swiss foundation Ethereum.org and a few videos from 2014 (What is Ethereum?). I noticed that something existed called the DAO (Decentralized autonomous organization) and that there is a big hype about "the Ether" (Bitcoin may have more than doubled this year, but rival Ethereum is up 2,000 percent. Here's why)
This is a screenshot from the ethereum website

A famous quote from The Threepenny Opera by Bertold Brecht comes into my mind when I read what you can build with Ethereum.
What's breaking into a bank compared to founding one?
So we are talking about blockchains, bitcoins, making money, decentralisation, Switzerland, smart contracts, clouds, trust and building central banks. I'm not sure whether it's another kind of bullshit bingo or something to take serious.
But I like the idea of building a central bank with a decentralised tool.
In the case of the iron blogger project it could be useful to sign a contract to blog once a week. Ethereum is a currency and a possibility to create such contracts. They are called smart contracts.
First step seems to be the download of an the Ethereum wallet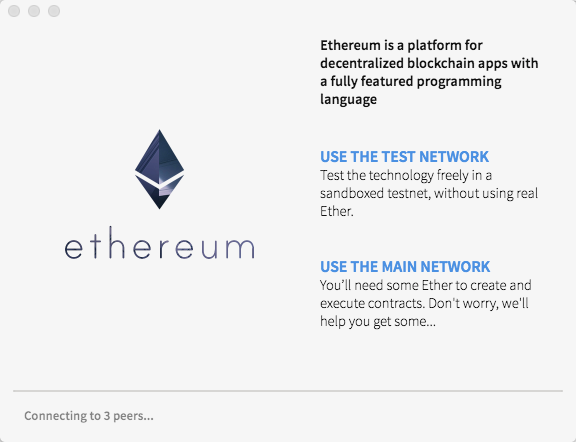 After the installation it's looking for peers and downloads the blockchain (which takes time …. > 4GB).
In the meantime I'm learning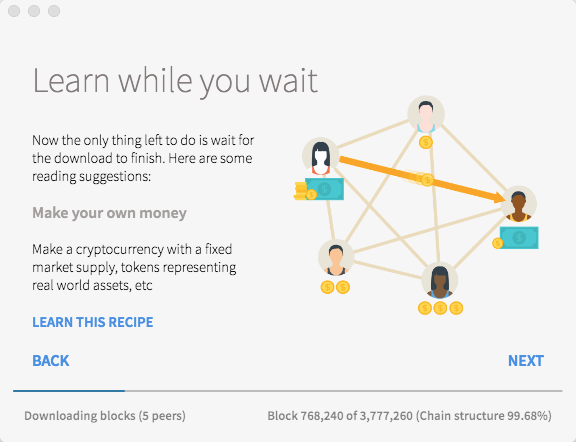 Any advise how to build a central bank is more than welcome :)