Recently, while cleaning up, I transferred photos from old hard disks to one central disk. Doing that, I was looking for photos of myself. While searching I noticed, that I use digital photo cameras since more than 20 years.
My first digital efforts were around 1993/94 at my workplace. I forgot the name of the camera but it was ridiculous expensive and I had to wear a battery belt to take more than 20 photos in one hour. My task was to sell used buses and coaches and my method of describing the vehicle via digital photos was the fastest and most effective. I sent the photos via email. Unfortunately I haven't a photo from that time :(
1996
I bought a Fuji DS7 (also known as Apple QuickTake 200).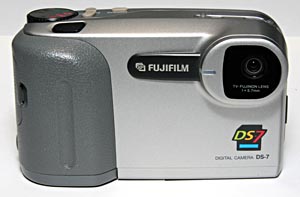 Resolution was 640 x 480 pixels in standard mode (0.3 megapixels) and images were saved to SmartMedia cards (5-volt type) which are nearly unobtainable today. That's me in full resolution (The photo says that it's taken January, 1th, 1996 but I think it was later, probably around December 1996).
2000
I bought a Canon Powershot S 10, It was the smallest, true zoom 2 MP camera when released. Resolution was 1600 x 1200 Pixel.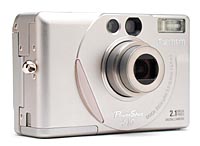 Me again in the snow ;) – Date and Time (Original) – 2000:12:09 14:47:48
2003
I bought a Canon Powershot S 20, 3 MegaPixel!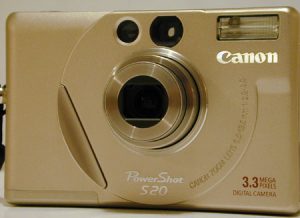 Look, how crisp I become with 20148 x 1536 Pixel! (taken August, 10th 2003 on a German Autobahn while traffic interruption)
2004
Now I'm not sure what happened, the D20 disappeared somehow and I remember that I borrowed a photo camera Canon Photoshop A 300 from Jan aus Leipzig.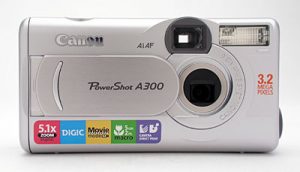 See the result 
In 2004 I bought a Canon Powershot A 85 (4 Megapixel)
Well, me again …
2005
I created my Flickr Account – first photo – have a look!
2006
I sold all my Asterix and Disney comics and bought my first single-lens reflex camera – A Canon EOS 350D (8 Megapixel). It was a wonderful camera!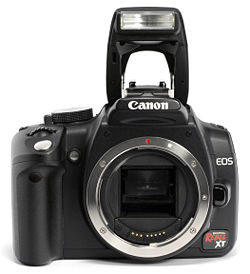 Taken on October 22, 2006
2009
I bought my first iPhone 3GS (1536 × 2048 1,3 MB) and took my first selfie ;). The way I took photos changed from that time. I used the phone more and more because it was handy.
2012
I bought another SLR Camera – Canon EOS 550D, the best camera I ever had, so far! Now we are at 18 Megapixels.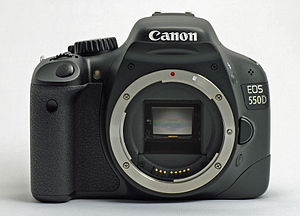 For me, it wasn't possible to get a better photo quality.
2016
We went to Kenia, I took my camera with me and forgot! the battery! Meanwhile, I owned an iPhone 6s and I used this instead to take photos. They were o.k..
I missed the possibility to zoom and in general the better quality of the SLR Camera. But there were advantages too. A phone is very easy to use, you have it always in your pocket, it marks the location and the photos were automatically uploaded to Flickr. I noticed that the SLR was to heavy and to complicated to carry … so I put it on eBay and sold it.
From the money I got I bought a Sony DSC H60V (20 Megapixels, 30 optical zoom), It's already 2 years on the market but it seemed to be still good.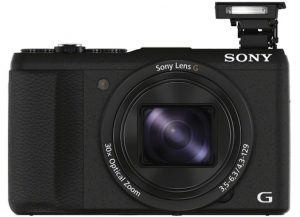 Here are two of the first shots I took with full zoom. It's o.k., but totally different compared to the SLR.
I have to take more photos to get a better feeling for the camera but so far I'm happy! Hopefully a phone can reach this quality in the next years.