Beside my Drupal work at artus.com I attended the Mobile Users FFM monthly meeting on Wednesday. The group exists since 13 years and started as the "Palm user group, Frankfurt". Do you remember Palm? During the last 13 years the world has changed and it was interesting for me to hear stories about different types of smartphones, smartwatches, phone contracts and gadgets like the Yota Phone 2.
Tonight I'm a guest at the local mobile user group #mug /@Mu_ffm @android_oma @SuVuK @smartphone_fan @praetor_urbanus pic.twitter.com/Xfcjp4u2kD

— Hagen Graf (@hagengraf) October 12, 2016
A member of the group (@android_oma) is developing an interesting Drupal/Android/open data project. The basic idea is to collect photos of German railway stations (bike stations, elevators, facilities inside and outside of railway stations). She pulls open data from the German Deutsche Bahn with longitude, latitude and unique id numbers of German railway stations. These data should be imported/synced to a Drupal site (http://www.deutschlands-bahnhoefe.de).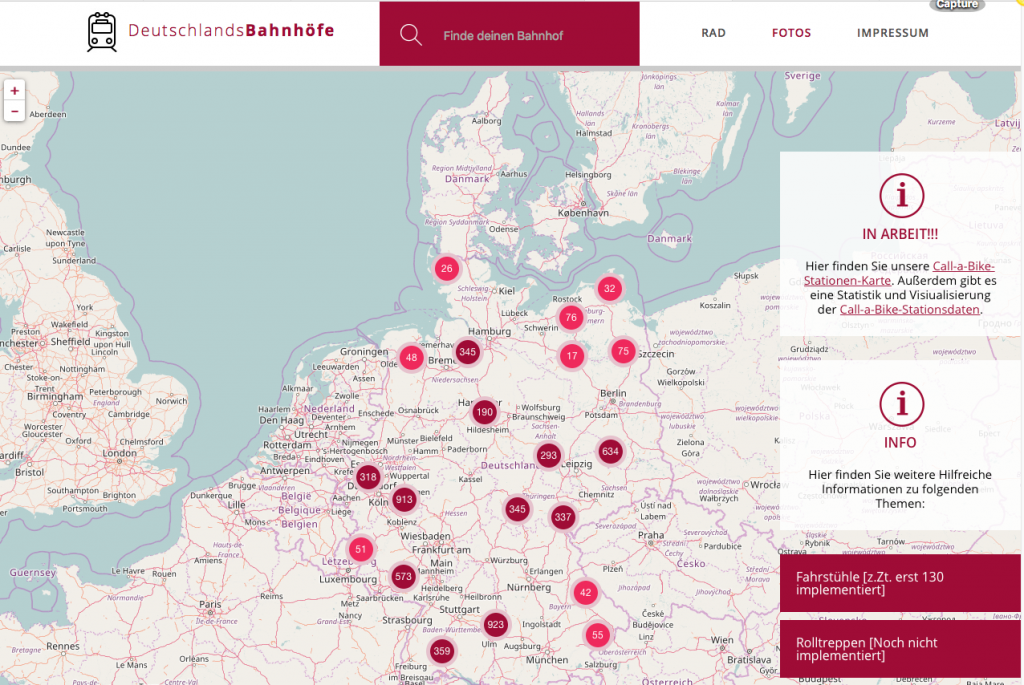 With an already existing Android App, people can see railway stations where photos are missing. So far the project is in an early stage, the app is not in the app store yet but available via this Google+ group.
Later on, the app should post the photos directly to the Drupal website by using web services. So far people are just tweeting photos (it's easy to participate :) ) (https://twitter.com/hashtag/bahnhofsfoto. Railway fans are unique, so the project is getting attention and they are planning an international version starting with Switzerland.
A day later, I attended the Drupal Meeting Frankfurt and learned a lot about Drupal and Composer (http://drupal-composer.org).
Enjoying a session on #drupal #composer template by @jcnventura while eating tuna pizza #lifeisgood :) https://t.co/5EuNfdYDTw pic.twitter.com/UHW4SJG5Dm

— Hagen Graf (@hagengraf) October 13, 2016
Bicycle
As you may know, I commute with a bike and this week I drove 217 km.

Save
Save