The summer was wonderful. We finished the restoration of a house in the middle of July and we wanted to enjoy some weeks at the beach. As you know, we are Germans and there seems to be some truth in all these stereotypes about Germans, they always make plans ;-) So we did, we made a list about how we wanted to spend our "free" time. The plan was to work a few hours on projects that should be finally finished, like the green roof project in the garden, the Cave in 22 Grand' Rue, some "little" things in our house …
and spend the rest of the time at beaches, in art galleries, antique markets, reading books, … well … it worked somehow – I was everyday at a beach for these 8 weeks and now I'm the mayor :)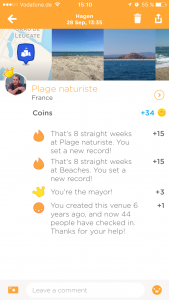 Nextcloud appeared in June and I'm very interested in the project. I went to Stuttgart in August for a Hackweek and to Berlin in September for the first conference. I wrote some blog posts about Nextcloud box and other aspects of the project.
While working on our summer projects we discussed how we will earn money in the future. Usually we do that regularly at Dec 31th but this time we planned in July at the beach. We came to the conclusion that we renovated more or less enough houses for us (You can buy one btw.). There is still one house project left together with our daughter and her husband but I thought
May be I can work on a nice software project.
Something related to Nextcloud, RaspberryPi, internet of things, Drupal 8. All these "new" stuff that appeared while I was renovating :)
I applied officially at certain companies (my first applications since nearly 20 years) and I learned a lot about LinkedIn, Xing, Monster, writing a good CV and all those things where I'm still not good in (Help me to become better). A company in Frankfurt hired me as a Drupal developer. It's a "digital interactive agency" called artus.com and their mission is:
We plan, create, develop and implement anything digital that builds our clients brand and business.
"Anything digital" sounded good and I never worked in an agency like that! They are using Drupal 8 for bigger projects, e.g. worldvision.de. They are planning to use it in more projects. The only problem is that they wanted to have me in their office in Frankfurt, Germany. We agreed on a kind of testing for six weeks and then
– I hope to continue with remote work from Fitou and
– they hope that I will move to Frankfurt.
I'm curious how we'll figure that out – stay tuned!
Living in Frankfurt is ridiculous expensive, so I tried to find a place via Twitter and Facebook.
Hilfe: Suche Schlafplatz in/um Frankfurt/Main vom 3.10-31.10
Bin pflegeleicht :)
WiFi + Parkmöglichkeit oder Anbindung an ÖPNV wären gut.

— Hagen Graf (@hagengraf) September 12, 2016
To my own surprise I found something for 4 weeks in Bad Homburg and something for 2 weeks in Rödelheim :).
Thanks to Android_oma and 12schm34idt56hil78ke.
At the moment I live in Bad Homburg and commute with my bike to Frankfurt. Well, it's actually not my bike, it's a super posh electrical bike that I'm allowed the use (a blog post on that is coming soon). Each day I drive 40 km. I track the tours with an App, so if you want to follow me, become my friend on Strava. First week 200km!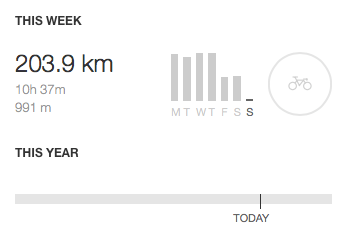 I have no time anymore!
I start at 7:30am with my bike and I come back at 8pm with my bike. Additionally, this country is so cold, windy and mostly dark when I'm driving! It's nice sometimes, you see ;-)
The work itself is interesting: The dev team works with PHPStorm, Vagrant, Bitbucket, Slack, several servers and is trying to organise everything as easy and smooth as possible. I'm curious to learn everything and it was for sure a good idea to be six weeks physically here! Last Friday, we had a so called Quarterly, followed by a workshop with all employees (37), very interesting! Later on there was a great dinner and we ended up with a little group in a kind of club in Frankfurt (Pik Dame).
The last days I heard so many opinions about work, controlling, planning, project management, creativity, brand management, mismanagement, open source software, closed source software, company culture, employee driven companies and the future in general that my daily commuting on the bike is a good way to reflect on that. Since that workshop I'm a proud member of a new team and I'm partly responsible for a handbook, that will help newbies like me to understand processes in this company.
Plan
I want to write about my experiences as often as possible but as I already said  in the headline – I have not that much time anymore :)
Save
Save